While on a ketogenic diet,
the restriction of carbs leads to the body utilizing fats for fuel,
in this process, ketosis exists.
Ketones in the breath which we called acetone are released when fat is metabolized into ketone energy.
B-hydroxybutyrate is measured by using blood meters, while acetone diffuses in the lungs and can be measured by testing exhaled breath.
How should you test for ketones?
Are you still using traditional blood ketone testing strips or urine ketone testing strips?
Do you want to save yourself from finger pricks or messy urine strips?
Why not try the breath ketone meter?
It's reliable, easy, and fun to use.
Specification Table
| | |
| --- | --- |
| Model | KT004 Breath Ketone Meter |
| Item Name | Ketone Meter |
| Material | ABS |
| Sensor Type | Semiconductor |
| Size | 180mm*75mm*55mm (with paper box) |
| Weight | 145g (with paper box) |
| Color | Black, White |
| Warm-up Time | 20S |
| Power Supply | 2*1.5V AAA Batteries (Not Included) |
| Detection Range | 0.0-99 PPM |
| Certificate | CE, RoHS, FCC |
| Mouthpieces | 10pcs |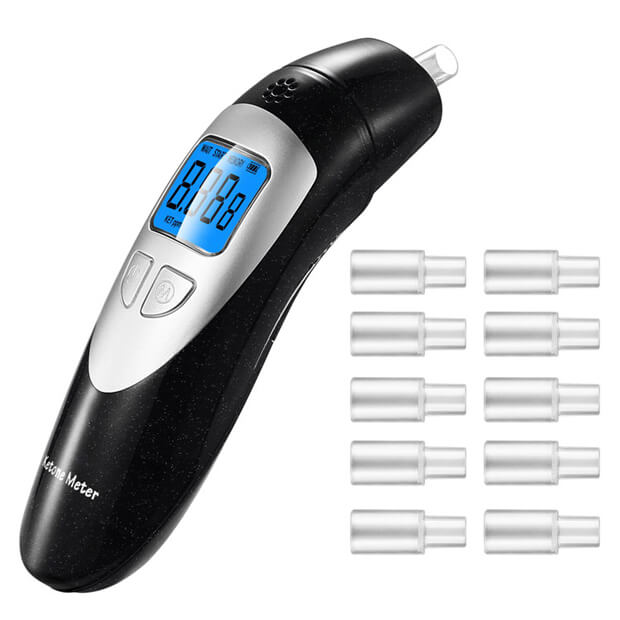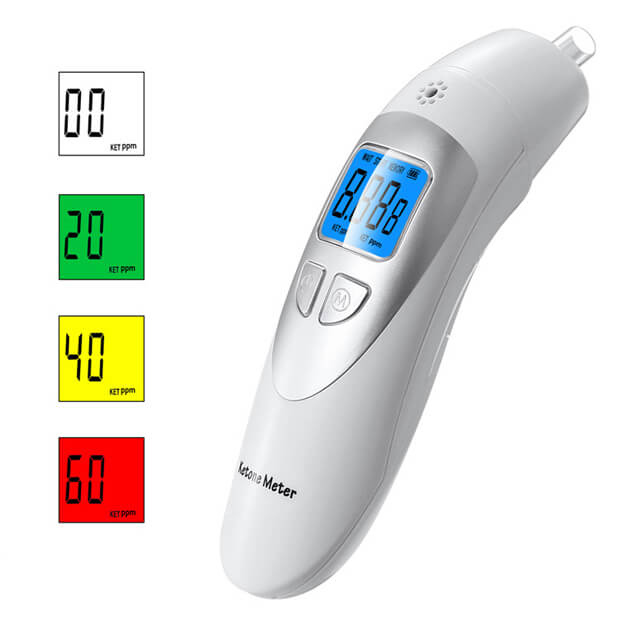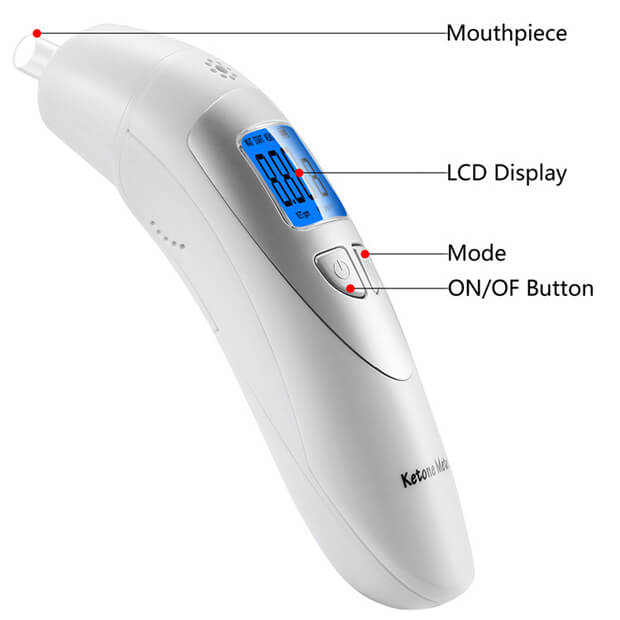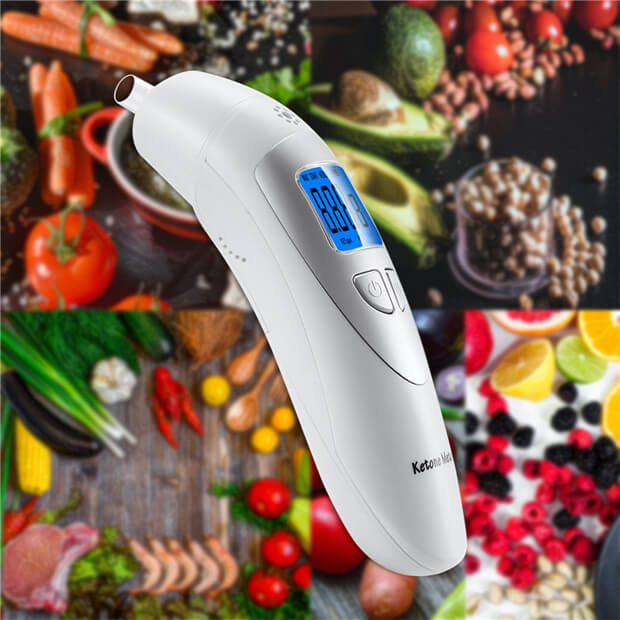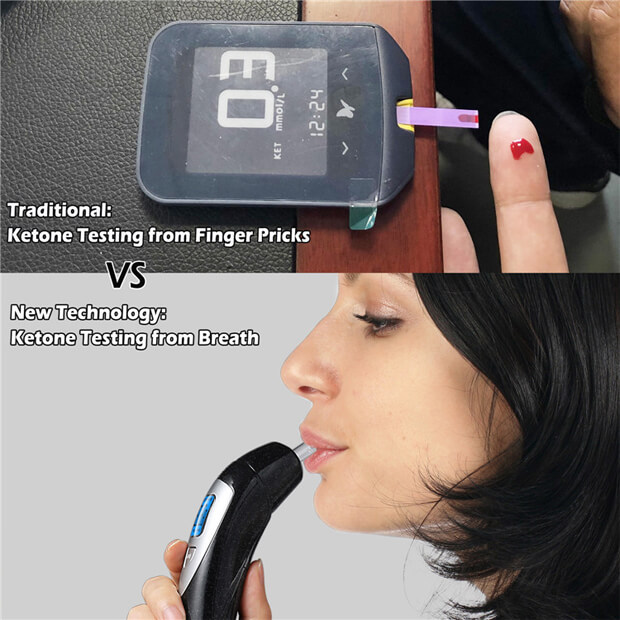 Wholesale ketone breath analyzer - szeek KT004