There are 3 extraordinary approaches to check for ketones.
The conventional manner has been to apply blood ketone trying out strips or urine ketone trying out strips . More currently though, a few breath ketone meters have additionally been evolved which could take a look at the breathe for ketones.
A breath take a look at for ketones is definitely extraordinary to how you will do a blood or urine take a look at.
Methods of Ketone Testing for humans on Keto diet
Blood Test
+Measures beta-hydroxybutryic acid(BHB)
+Most reliable
+Reusable
-Initial expense
-Requires finger prick
-Cost of additional strips for continued use
Urine Test
Measure acetoacetate
+Noninvasive
+Affordable
+Great for early keto adopters
-Not as reliable
Breath Test
Measure acetone
+Reliable
+Reusable device
+Noninvasive
-Initial expense
Specification Table
| | |
| --- | --- |
| Brand Name | EEK |
| Model Name | KT002 Breath Ketone Meter |
| Item Name | Ketone Meter |
| Material | ABS |
| Sensor Type | Semiconductor Sensor |
| Size | 180mm*75mm*55mm (with paper box) |
| Weight | 125g (with paper box) |
| Color | Black, White |
| Warm-up Time | 20S |
| Response Time | 5S |
| Detection Range | 0.0-99 PPM |
| Certificate | CE, RoHS, FCC |
| Mouthpieces | 10pcs |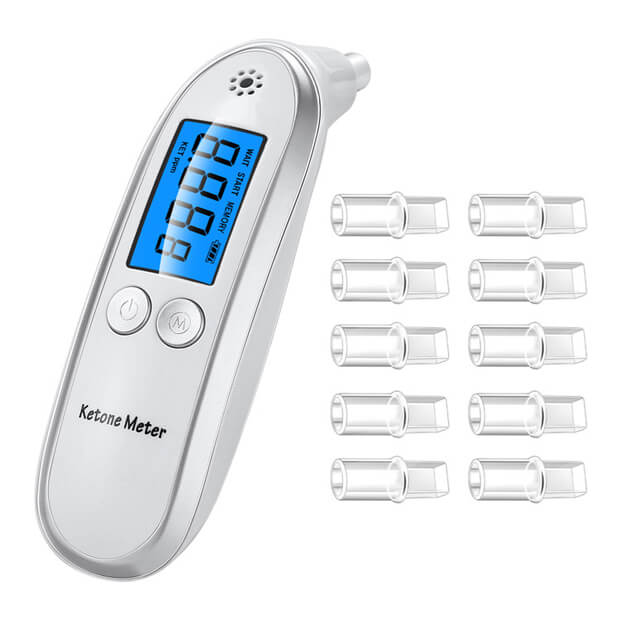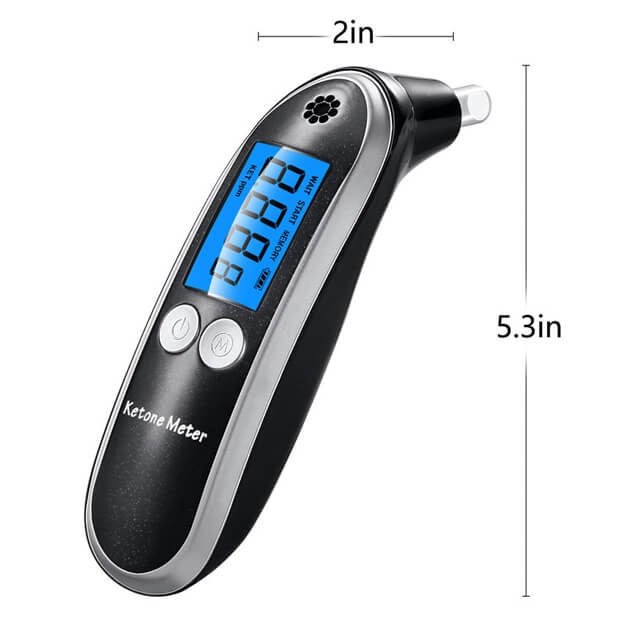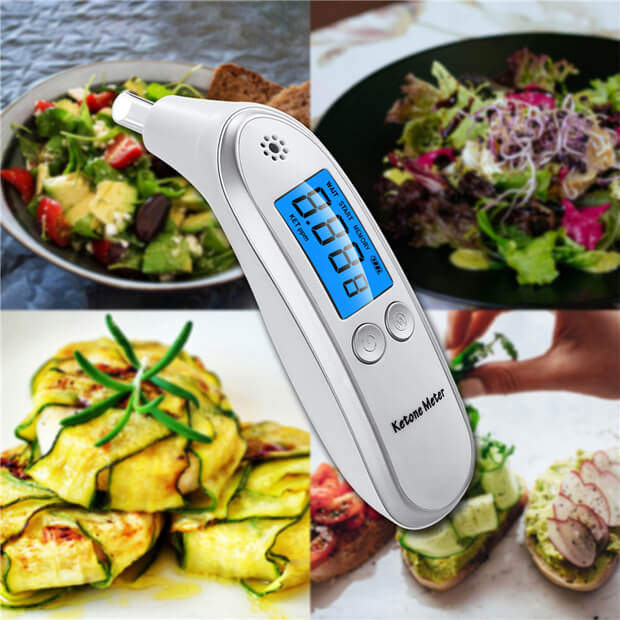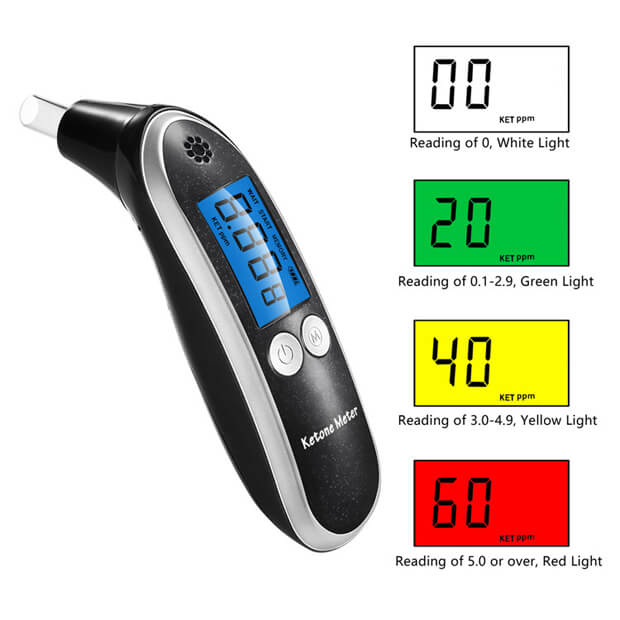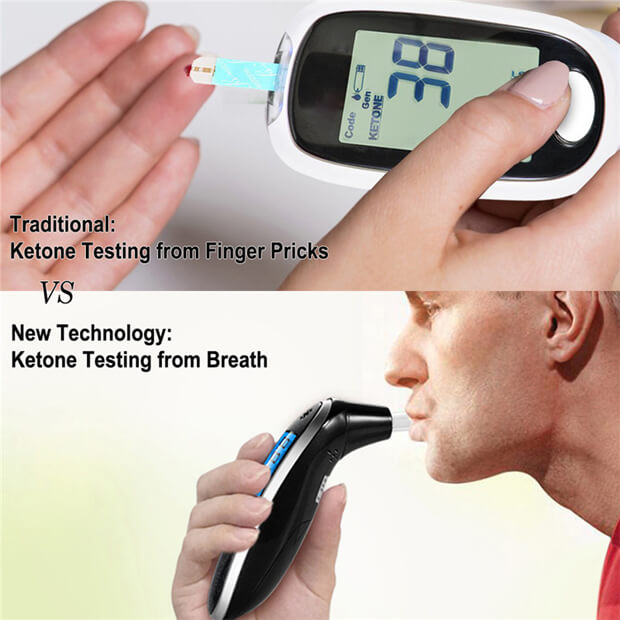 Wholesale Ketones Testing breath analyzer - szeek KT002