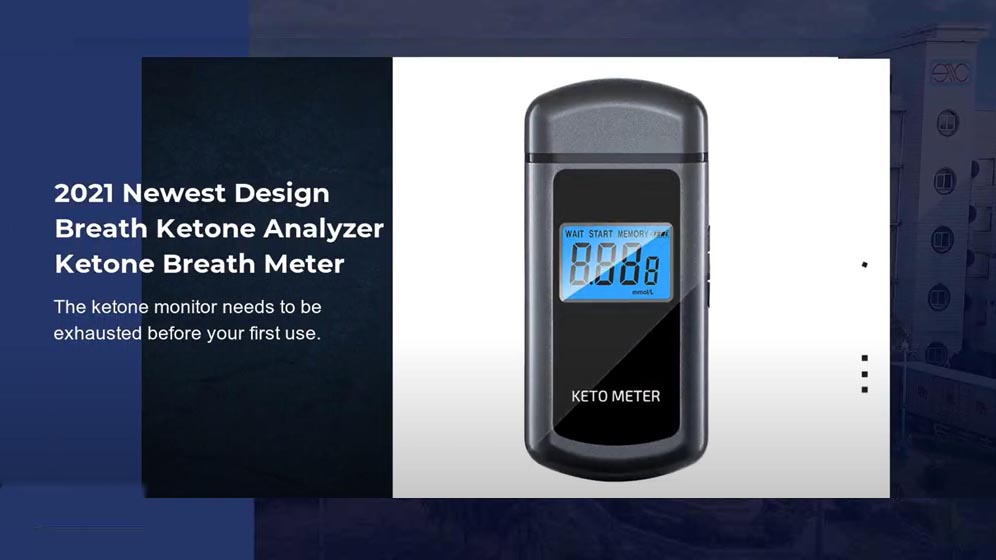 KT005 Mems Sensor Ketone Breath Meter built in 1000 mah Li ion Battery
The purpose of ingesting a keto eating regimen is to be in a nation of ketosis. But how do you already know as soon as you're in that nation? How do you already know while you're fats-adapted?
Here are 3 easy ways to know if you are in ketosis!
1. Weight loss
Weight loss is a derivative of having wholesome. It's additionally a outstanding aspect-impact of ketosis! While in ketosis, you burn fats due to the fact you've moved beyond burning glucose. You'll be aware you're dropping as much as three-five lbs in step with week while in ketosis.
2. Those nagging sugar and carb cravings are gone. Ketosis resets our metabolism in addition to your palette. You'll begin yearning greater wholesome fat and proteins and could reduce out that sugar and carb addiction.
3. Testing Ketones
You can take a look at your ketone stages through manner of manner of urine, breath or blood. Ketone breath meter is a terrific tool whilst following the keto eating regimen. It can show the amount of ketones in your body through manner of manner of breathe, and take a look at if you are in a rustic of ketosis. tracking breath acetone is a better diploma of what the body is surely using for fuel. Ketone breath meter saves yourself from finger pricks or messy urine strips.
Specification Table
| | |
| --- | --- |
| Brand Name | EEK |
| Model Number | KT005 Keto Meter |
| Item Name | Ketone Breath Meter |
| Material | Plastic |
| Instrument Classification | Class I |
| Sensor Type | Mems |
| Size | 180mm*75mm*55mm (with paper box) |
| Weight | 145g (with paper box) |
| Color | Black, White |
| Warm-up Time | 30S |
| Memory Time | 64 Times |
| Detection Range | 0.0-99 PPM |
| Certificate | CE, RoHS, FCC |
| Power Supply | 1000mAh Li ion Battery |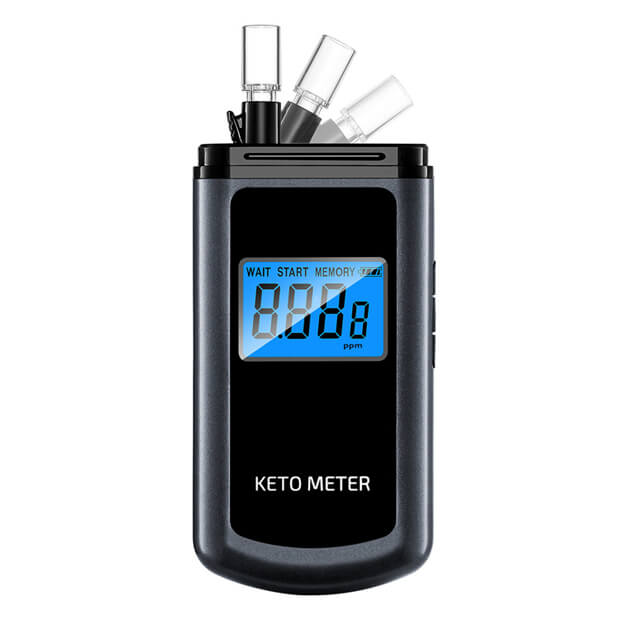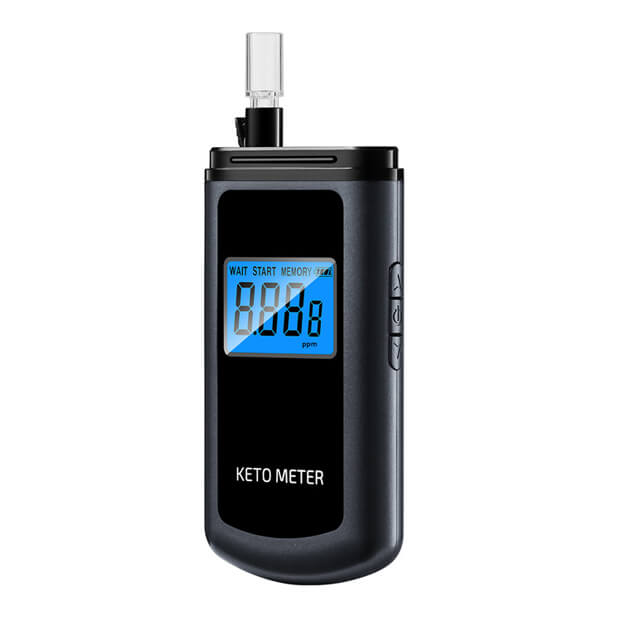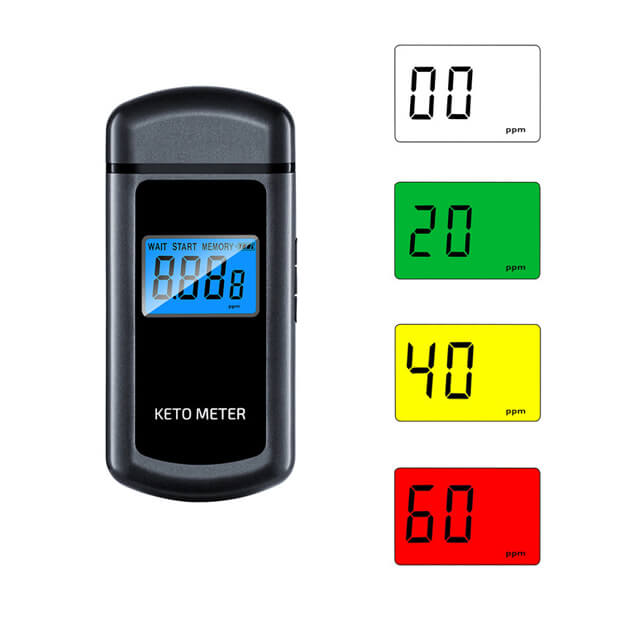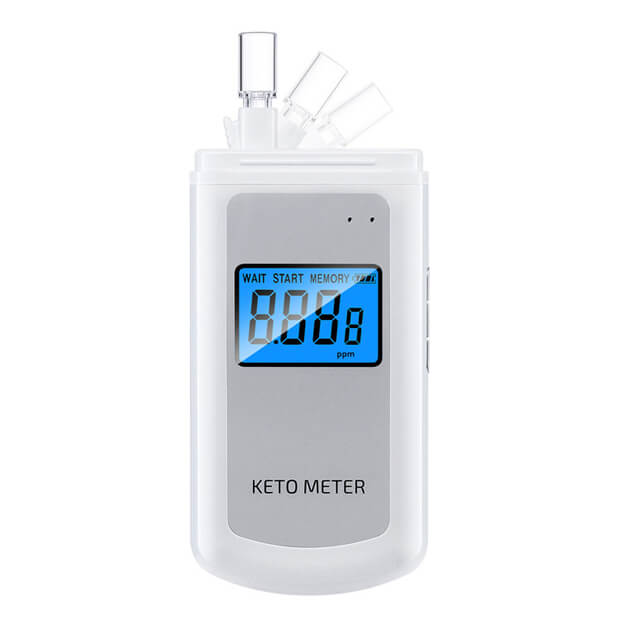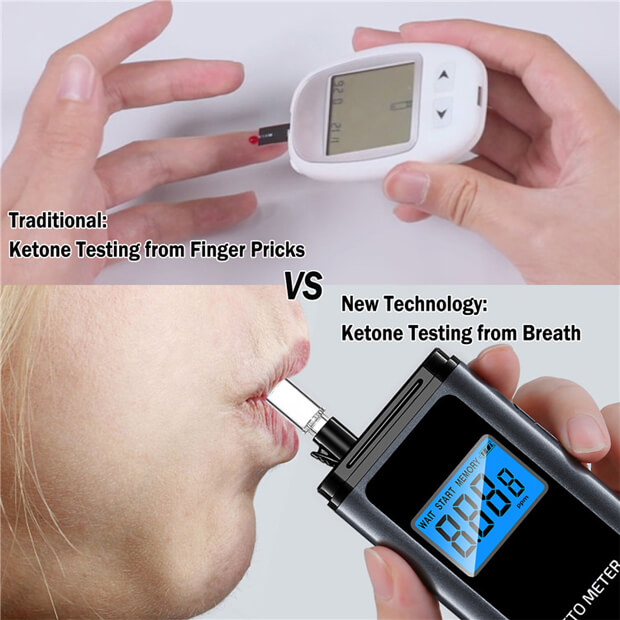 Mems Sensor Ketone Breath Meter - szeek KT005