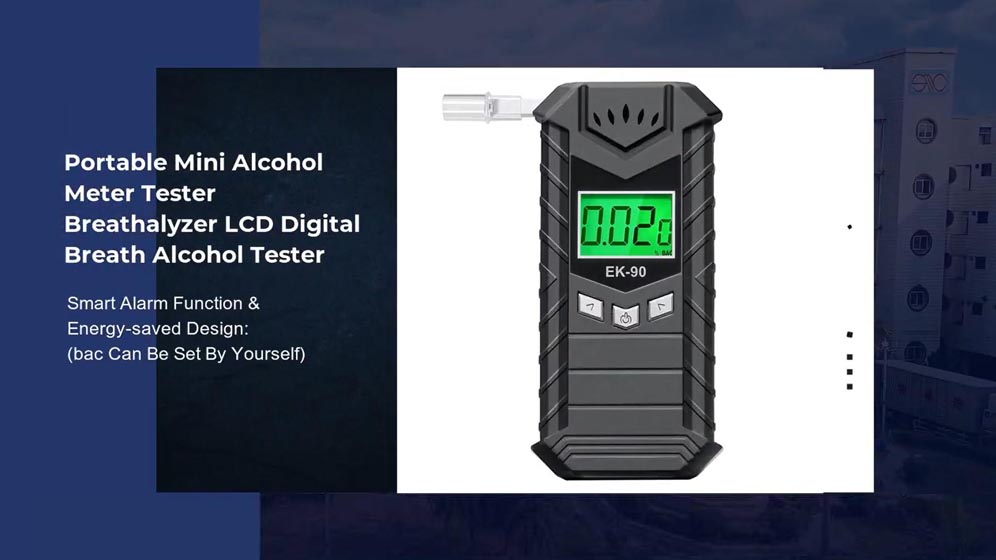 Wholesale Manufacturer OEM ODM Portable mini Alcohol Meter Tester Breathalyzer Alcohol Tester LCD Digital Breath Alcohol Tester
MEMS (Micro Electromechanical System) is the mixing of microcircuits and micromachines on a chip consistent with useful requirements, commonly in millimeters or microns in length. MEMS generation makes use of more than a few present technology and substances in semiconductor generation.
With the fast improvement of MEMS generation, fueloline sensors have additionally developed closer to miniaturization, intelligence, integration, and coffee strength intake. Microstructured fueloline sensors the use of MEMS generation, combining heating factors and touchy factors. Optimizing the overall performance of the fueloline sensor and significantly enhancing the sensitivity, reliability, and consistency of the fueloline sensor.
Advantages
The consistency and accuracy of MEMS sensor higher than semiconductors, and near the gasoline mobileular sensor.
Sensor arrays and comparative sign processing can boom selectivity to goal unique gases. It way the consequences will greater stable.
MEMS gives a discount in strength intake. Normally, the strength intake of semiconductor wishes round a hundred and twenty mA, however the MEMS-primarily based totally sensor most effective wishes 15mA. It way the battery may be used longer.
MEMS sensor can dramatic length reduction, it can also enhance a few pocket and hand-held semiconductor breathalyzer.
Specification Table
Item Name
Alcohol Tester / Breathalyzer
Model
EK90 Breath Alcohol Tester
Material
ABS
Sensor Type
Semiconductor Sensor
Size
135mm*60mm*25mm
Weight
240g (with package)
Color
Dark Grey
Warm-up Time
15S
Testing Range

0~0.190%BAC
0~1.90‰BAC
0~1.90g/L
0~0.95mg/L
0~190mg/100mL
0~1.90‰Prom

Sensor Accuracy

±0.05%BAC
±0.5‰BAC
±0.5g/L
±0.25mg/L
±50mg/100mL
±0.5‰Prom

Certificate
CE, RoHS, FCC
Testing Record
32 Times
Power Supply
Built in 1000 mah UL verified Li ion battery
Mouthpieces
10pcs
A0.2g/l by volume blood alcohol content may impair driving ability, causing a direct risk tothe life of yourself and of fellow road users.It should be remembered that blood alcohollevel rises over about an hour from the moment alcohol is consumed and the level will alsodepend on gender, weight, fitness,consumption rate, type of alcohol and consumption offood as well as many other factors.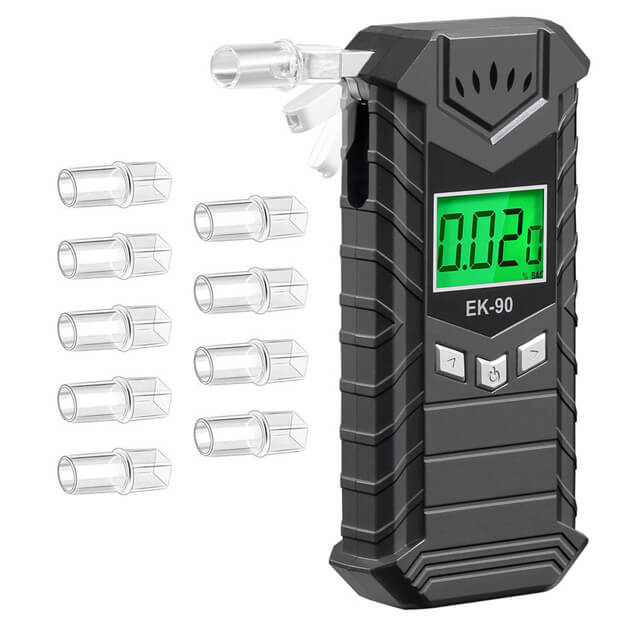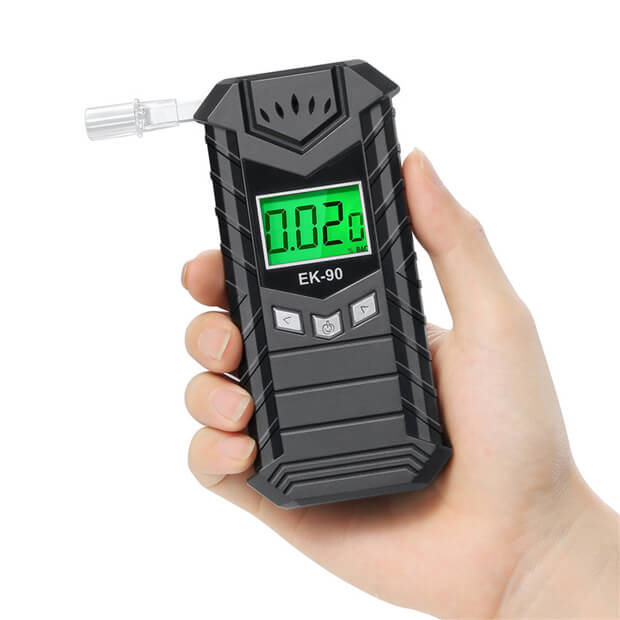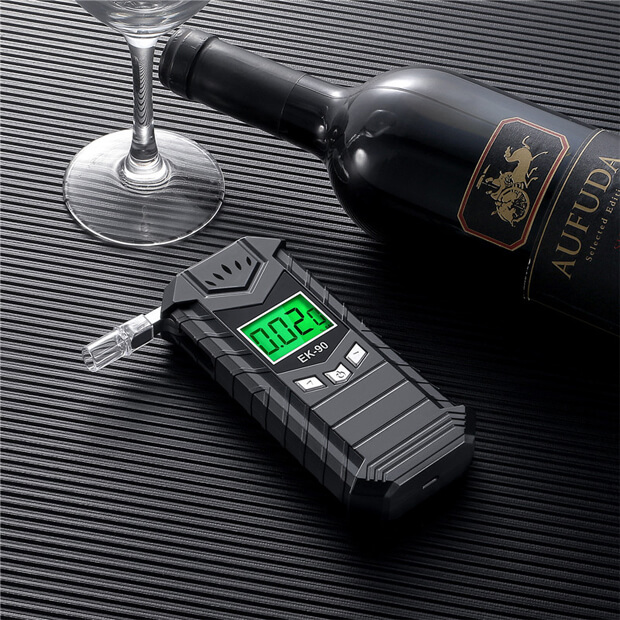 Portable Breathalyzer Alcohol Tester - szeek EK90