Each method of ketone testing measures something different:
*blood tests measure β-hydroxybutyrate levels
*breath tests measure acetone levels
*urine tests measure acetoacetate levels
β-hydroxybutyrate, acetoacetate and acetone are all ketones produced during fat metabolism. If you are burning fat, you are making ketones, so all three can be a gauge of ketosis.
❤❤Testing ketones in breath, saves you from finger pricks or messy urine strips. Therefore, we developed the breath ketone meter, a great ketone testing tool for people on keto diet or weight loss.
Specification Table
| | |
| --- | --- |
| Product Name | Ketone Breath Meter |
| Item No. | KT003 |
| Material Breakdown | ABS |
| Sensor | Semiconductor |
| Dimension | 6.1*2.8in |
| Power Supplky | 2*1.5V AAA Batteries (Not Included) |
| Color | Black, White |
| Warm-up Time | 20S |
| Response Time | 5S |
| Detection Range | 0.0-99 PPM |
| Certificate | FDA, CE, RoHS, FCC |
| Testing Records | 32-time Records |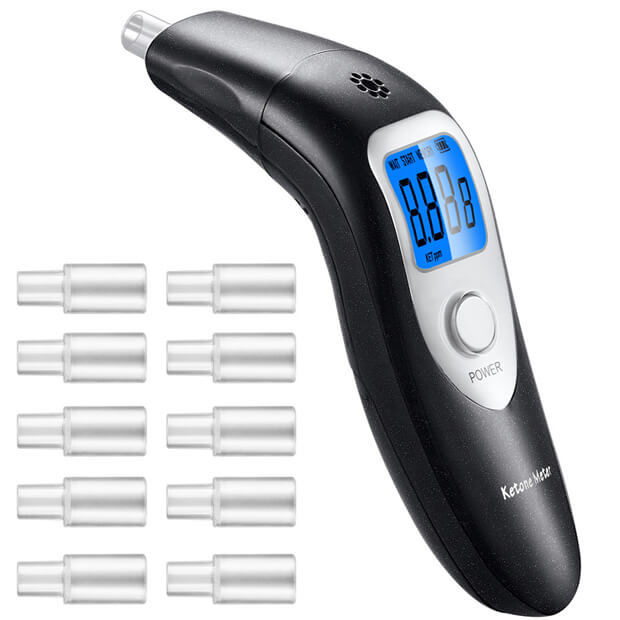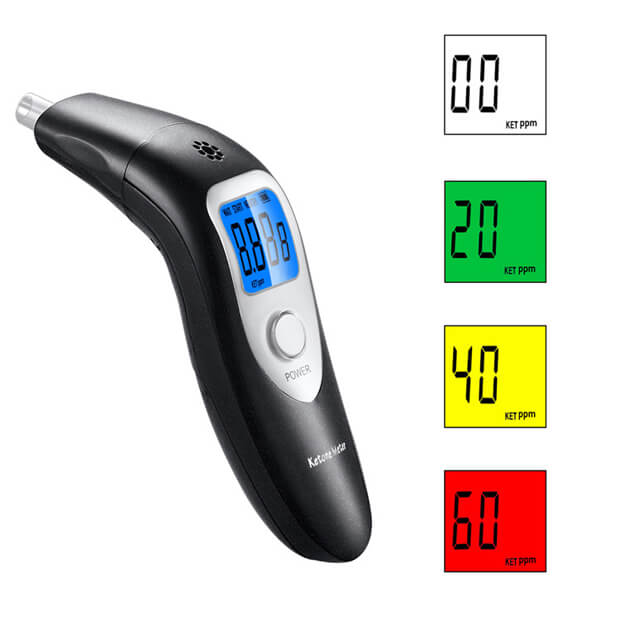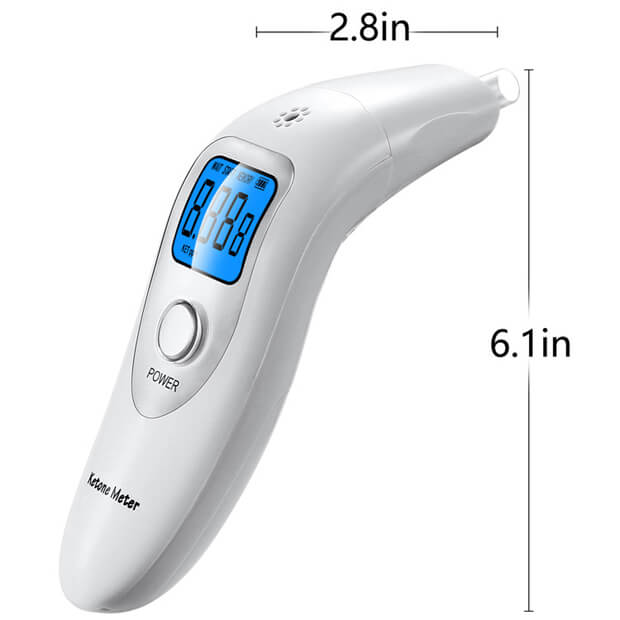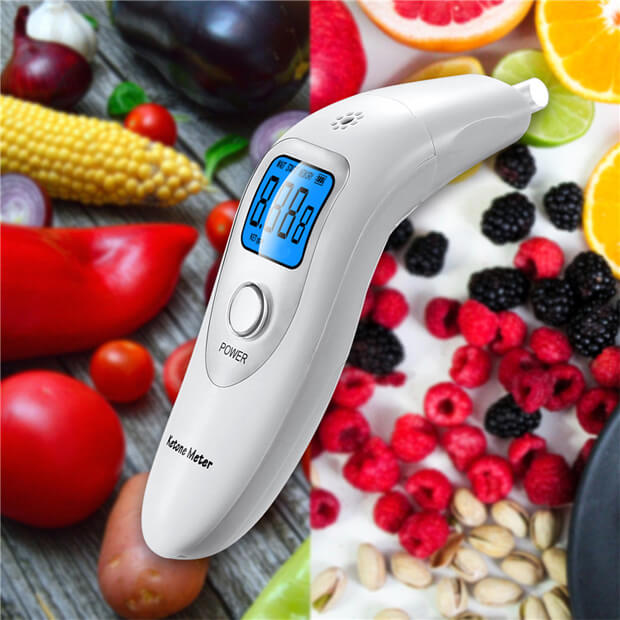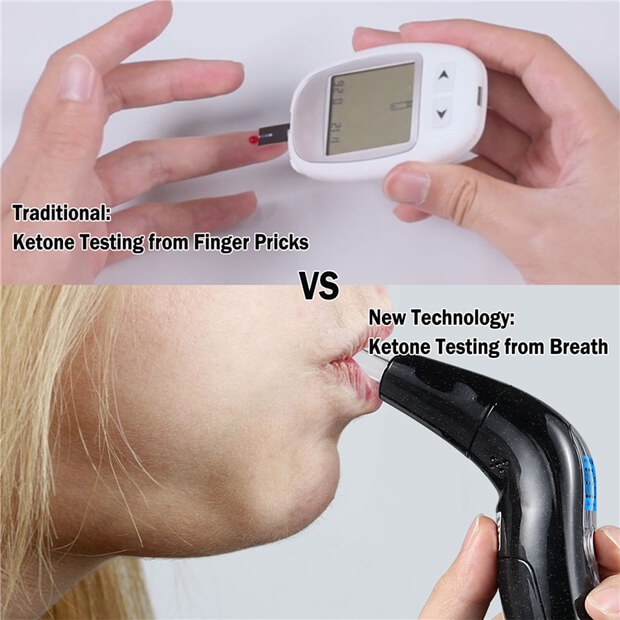 Wholesale High Accuracy Breath Ketone Meter - szeek KT003