What Can You Get From Good Breath Ketone Meter Wholesalers?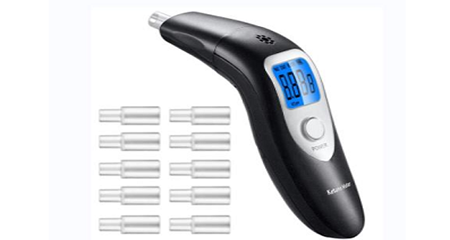 Commercial Breath Ketone Meter Is Ushering In Peak Demand:
The U.S. ketone meter market is expected to reach $95 million by 2022, according to a report from Grand View Research, Inc. The growing demand for commercial breath ketone meters is driving market growth.
The increasing awareness about the benefits of ketosis has led to an increase in the number of people following a keto diet. The rise in the popularity of this dietary plan has led to the development of products such as commercial breath ketone meters that help measure the level of ketones in the body.
A ketone meter is a device that measures the number of ketones in your body. It can not only be used as a process recorder for ketogenic dieters but also have other commercial value. If your products are related to ketogenic foods or ketogenic supplements, they will be your indispensable testing equipment.
Ketone meters are available in a variety of forms such as handheld, wearable, and even smartphone-compatible. But the most convenient is the breath ketone meter. It is portable, light, and cute, and can be applied to any occasion. The popularity of the ketogenic diet fashion has also made people love it more.
Good Breath Ketone Meter Wholesalers Produce Good Products:
If you need to buy some breath ketone meters as a good helper for your business, buying directly from wholesalers will be the first choice for many people. Some breath ketone meter wholesalers have their own production plants and use their own production lines to control the quality of the products. But some don't. We recommend that you seek cooperation opportunities from the former.
So what do you get at better breath ketone meter wholesalers? Needless to say, you will get a better product. SZEEK has specialized in manufacturing highly accurate breathalyzers since 2004. They are one of the largest manufacturers of breathalyzers in China.
They specialize in the production of two high-precision breath ketone meters: semiconductor sensor breath ketone meter and MEMS sensor breath ketone meter. Although there are only two types, SZEEK spends a lot of time and effort to make these products satisfy more people. Next, I will introduce you to these two breath ketone meters of SZEEK:
Semiconductor sensor breath ketone meter:
SZEEK has applied more advanced and accurate semiconductor sensor technology to the production of breath ketone meters in product development for many years. Their KT001-KT004 products are breath ketone meters using semiconductor sensors.
Compared with other products using the same technology, SZEEK's semiconductor sensor breath ketone meters are more accurate and stable. The accuracy of our semiconductor sensor breath ketone meter is ±0.15 mmol/L or better, while that of other companies is ±0.2 mmol/L or worse.
At the same time, you can use it for continuous measurement. Take KT003 as an example, its warm-up time is 20 seconds, and its response time is 5 seconds. Its detection range is 0.0-99PPM, which means it is very suitable for those industries that are concerned about the safety of food and drinks.
Moreover, it also has the function of 32 detection records. In this way, you can easily track the changes in breath ketone levels.
Same as the former, the MEMS sensor breath ketone meter is also a high-precision detection instrument. Unlike many breath ketone meter wholesalers, the sensor it uses is a MEMS sensor.
From a technical point of view, it is a micromechanical device that is made up of a tiny mechanical structure and can measure. The advantage of using a MEMS sensor is that it can measure breath ketone concentration in real time.
From the perspective of work efficiency, this sensor used in the breath ketone meter is much more efficient than a traditional sensor. It can be used to measure the concentration of breath ketone in just 5 seconds, which is much faster than an electrochemical sensor or a colorimetric sensor.
It is worth mentioning that the MEMS sensor breath ketone meter KT005 is equipped with a 1000mAh Li-ion battery. You can charge it. It only needs two hours of charging time, and it can continue to work for a long time.
Others:
At the same time, they all have a compact and easy-to-use shape, which is a size that can be put directly into a pocket and is very light. You can choose from black or white, these small devices have a simple and stylish appearance.
In terms of accessories, some of these breath ketone meters are equipped with AA batteries or AAA batteries (please refer to more detailed information for details). Each product has 10 detection mouthpieces.
These breath ketone meters are very safe and reliable. Because they are all products with FDA, CE, RoHS, and FCC testing certificates. You can buy these devices for your business with confidence.
Good Breath Ketone Meter Wholesalers Provide Quality Services:
For companies or enterprises with wholesale needs, in addition to good products, friendly and thoughtful service is also very important. SZEEK is happy to provide customers with ODM or OEM services. Whether you want to imprint your brand logo or business contact details on your device, they are more than happy to help.
If you want to buy a good breath ketone meter, then it would be best if you buy from a good breath ketone meter wholesaler. These companies have been doing business for years and have gained experience in selling different kinds of products. They know what their customers want and what kind of prices they can afford to pay for certain items.
SZEEK has rich experience in this field. They have been serving many customers since 2004. So, you can trust their capabilities.
Final Words:
You can find the right breath ketone meter wholesalers according to your needs. This will be a long run-in period. It will save you precious time if you choose a friendly wholesaler with good products and years of experience.
About SZEEK
SZEEK is a company that specializes in manufactur-ing high-precision breathalyzers. We are the top manufacturer of breathalyzers in China. More