Is the breathalyzer for sale near me as important as everyone says?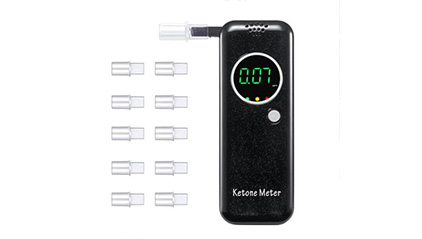 First of all, you need to relax and chill. It is not weird to search for "breathalyzer for sale near me" because many people do not know about breathalyzers, so don't worry if you're not sure about buying a breathalyzer for breath alcohol testing, SZEEK is here to tell you about the different types of breathalyzers available today.
Learn about the different models and their uses so you know what to look for when buying one.
Breathalyzer

A breathalyzer is a device that is used to test the alcohol in the breath. It is an accurate way to check if someone has been drinking alcohol; it is used by law enforcement officers across the country to determine whether or not someone has been drinking alcohol. A breathalyzer test can be conducted on anyone suspected of being under the influence of alcohol. It is important to know that breathalyzers are only used to estimate blood alcohol content, also known as BAC, in the human body.
There are two types of breathalyzer commonly used

Small handheld breathalyzer: it is portable and you can easily put it into a pocket, but it can only be used to arrest someone by checking breath on the spot.

Large handheld breathalyzers: these are used to provide evidence in court and are used in the police station.
Benefits of breathalyzer

We all know that driving a vehicle under the influence of a specific range of alcohol is a serious crime and we can get a heavy fine or imprisonment if we get caught. So buying a small handheld breathalyzer is very beneficial as you can test your breath at home to know the level of alcohol and to estimate that it falls under the limits, so it can save you from heavy fines and penalties.

Law enforcement is using it to make people more conscious about their health as alcohol is extremely dangerous for the lungs and liver of the human body.

You can quickly check your BAC-level breathalyzer and monitor it; the portability of the breathalyzer makes it easy for everyone to determine their alcohol level anywhere at any time.
Now, read more to find out the best breathalyzer company from where you can purchase them.

SZEEK breathalyzer

SZEEK is the best company that manufactures alcohol testers, breathalyzers, breath ketone testers, etc. We have a trademark of supplying our customers with high-quality products since 2004. We have highly trained staff and we consider our customers as our family. We have a wide range of breathalyzers and every breathalyzer has its level of accuracy. Read more to find out which ones suit best you and your needs.
Voluntary car breathalyzer

The best advantage of our voluntary car breathalyzer is that you just need to install the device in your vehicle, as soon as you sit in your driving seat you have to first test the BAC, if the BAC limit is out of the normal range the vehicle will not start. The automatic system prevents the car from starting, and it is resistant to weather and climate conditions; this device is smart and slim and it cannot be seen from outside the car; it does not consume large space.

Our single-use breathalyzer is a device like an injection syringe; it is thin, small, and can easily fit in your pocket. It is used mostly for personal use. As the name predicts that it is used for one time, you can just dispose of it after checking BAC and it is very affordable. It is accurate because it measures the amount of alcohol in a breath and a small amount of saliva and thus it is easy to operate.

It is a device that uses a fuel cell to measure the amount of wine in the blood of the human body. It is more precise and accurate than another conventional breathalyzer. It is a type of electrochemical device that uses the oxidation of ethyl alcohol to check for BAC. The foremost accurate way to test alcohol concentration is with this equipment, and therefore the reading is converted into a BAC value. The fuel cell breathalyzer test, al can detect the presence of alcohol in your breath for up to 24 hours. It has a long working life.
Semiconductor breathalyzer

These use a semiconductor made up of tin-oxide material to electronically oxidize alcohol. They are best for conducting low-volume testing.
Important consideration

When it comes to buying a breath test machine, here are several factors that you should consider:

You should always check for the type of observing sensor used inside the machine; fuel cell sensors are the best ones; there are other sensors like semiconductors, gas chrome sensors, and IR spectroscopy sensors.

Check whether the machine can be re-calibrated or if it can be used for only one time. In this, we re-install or reset the system of the machine so that it can work accurately even after using it several times.

Always check for specs of breathalyzer; there is the active type and pass type breathalyzers available on market.
Why SZEEK?

We provide breathalyzers that are the most accurate and trustable machines which will surely be bliss for you. We offer the most affordable solution for alcohol breath testing to our customers. Our alcohol testers are certified by top companies and organizations like CE, RoHS, etc. Our alcohol testers are certified by top companies and organizations. Our goal is to satisfy our customers by providing high-performance and high-quality products. For both large and small volume testing, our breathalyzers are best. So stop searching for breathalyzers for sale near me and visit our website today to get your breathalyzer.
About SZEEK
SZEEK is a company that specializes in manufactur-ing high-precision breathalyzers. We are the top manufacturer of breathalyzers in China. More