Breath Alcohol Level: The Basics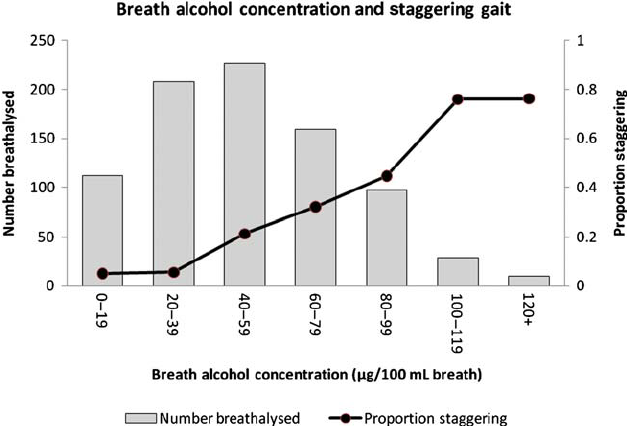 If you want to drink alcohol and never get arrested, this article is for you.
SZEEK is here today to put a light on breath alcohol levels and the gadget that you can use to measure your BAC easily in no time. We are sure that this gadget will prove beneficial for you.
What is a breath alcohol level?

It is the amount of alcohol present in the blood of the human body. This amount differs from one person to another because, of drinking habits. You can measure your BAC (blood alcohol content) by testing your breath using a breathalyzer or alcohol tester.
How does alcohol affect the human body?

You may not feel any effect of alcohol on your body, but the fact is that it starts affecting you once you take a sip of it, and also drinking too much can bring harsh consequences to your health. 
Here are some short-term and long-term effects of alcohol on the human body:

Short term effects 
Headache
Body ache
Laziness
Nausea
Vomiting
Diarrhea
Mood swings
Aggressive behavior
High sugar level
Fever

Long term effects

Heart: Drinking too much alcohol can cause severe damage to your heart, you can experience high blood pressure, arrhythmia, irregular heartbeat, stroke, and in severe cases, you may get a heart attack.

Liver: Alcohol is notorious for causing liver failure, but it can also cause various liver diseases like steatosis, fatty liver, Alcoholic hepatitis, Fibrosis, and, Cirrhosis.

Immune system: The immune system is very important to live a healthy life, consuming a lot of alcohol can weaken your immune system which further leads to many diseases like pneumonia, tuberculosis, and asthma.

Cancer: According to research https://www.cancerresearchuk.org/about-cancer/causes-of-cancer/alcohol-and-cancer alcohol can cause various types of cancers like liver cancer, kidney cancer, head, and neck cancer, colorectal cancer, and breast cancer.

Hormonal misbalance: It can affect fertility in women, testosterone levels, lower libido, etc.
Different breath alcohol level

Alcohol is an ingredient found in wine, beer, and many other products, that can cause severe health problems for you.

Here are different breath alcohol levels and their indication

BAC 0.0%: This indicates that there is no alcoholic component inside your body ad you're sober.

BAC 0.2-0.3%: At this point, you may feel relaxed, and lose judgments.

BAC 0.5-0.10%: During this range, you react to things after some time, make misjudgments, and have reduced muscle coordination. And in many countries, a person with a BAC level of 0.8% and above is considered legally drunk.

BAC 0.15%-0.30%: At this point, you may feel nausea and vomiting.

BAC 0.30%-0.40%: You may get a heart attack or coma because this is the most fatal level of BAC.

How is it measured?

There are two methods of measuring a BAL inside the human body, using a glass tube or using an electronic alcohol tester.
For measuring BAL using a glass tube, you have to blow a balloon in one go until it is filled, then you have to transfer the air into the tube, inside the glass tube there are yellow crystals, that change their color from yellow to green depending on the alcohol indulge in the breath.

An electronic alcohol tester is an easy way to test BAL; you just have to wait for 30 minutes after drinking alcohol to get accurate results. Then you have to turn on the tester, exhale your breath into the mouthpiece, and wait for a few seconds; the meter will show the result on the display screen.

Note: we will recommend you for buying an electronic tester as it is more accurate, plus there is a chance of leakage while transferring air from the balloon to the tube.
Results of the BAC test 

The results of the BAC test can be in milligrams like 120ml or a percentage like 0.4%; some devices show positive or negative, meaning that you have alcohol in your blood or you don't have it.

Where you can get a breath alcohol level tester?

 Now, if you want to check your BAL using an alcohol tester or breathalyzer and you have made up your mind to get a top-nosh breathalyzer device for accurate testing, then explore SZEEK. Our products are high-performance, safe, portable, and reliable. We put a special concentration on customer satisfaction, product quality, after-sales services, and durability of the product that help us in gaining the trust of our customers.

Here we are going to list down some of our best BAL testers:

High Accurate Fuel Cell Sensor Alcohol Tester EK910
If you're looking for an extremely accurate reading of your blood alcohol level, then get your hands on our EK910. We assure you that doing this will bring confidence in you and keep you safe and sober. Its features are extremely advanced and it is a wholesome treat for you.

It has a fuel sensor which makes it work more accurately

Its display is VA, which is the best graphic screen

Its warm-up, response time, and blowing time is altogether 5 seconds.

It is a certified product by FDA / CE / FCC / RoHS

Fuel Cell Sensor Alcohol Tester Meter EK917
If you want a tester with a high level of accuracy for professional use, you should buy this one it is mostly used by police for roadside alcohol testing or in clinics and businesses. 

Its charging time is 2 hours and has a battery of 1000mah.

Its size is 120mm55mm18mm.

The continued testing times are 800 to 1000 times.

Its testing range is 0-0.199%BAC

0-1.99%o BAC

0-1.99g/L

0-0.995mg/L

0-199mg/100ml

0-1.99%o PROM

So what else do you want? Don't waste time and get your BAC (blood alcohol content) testing device from SZEEK and have it delivered right to your doorstep.
About SZEEK
SZEEK is a company that specializes in manufactur-ing high-precision breathalyzers. We are the top manufacturer of breathalyzers in China. More