Breathalyzer: A New Way to Test Your Blood Alcohol Level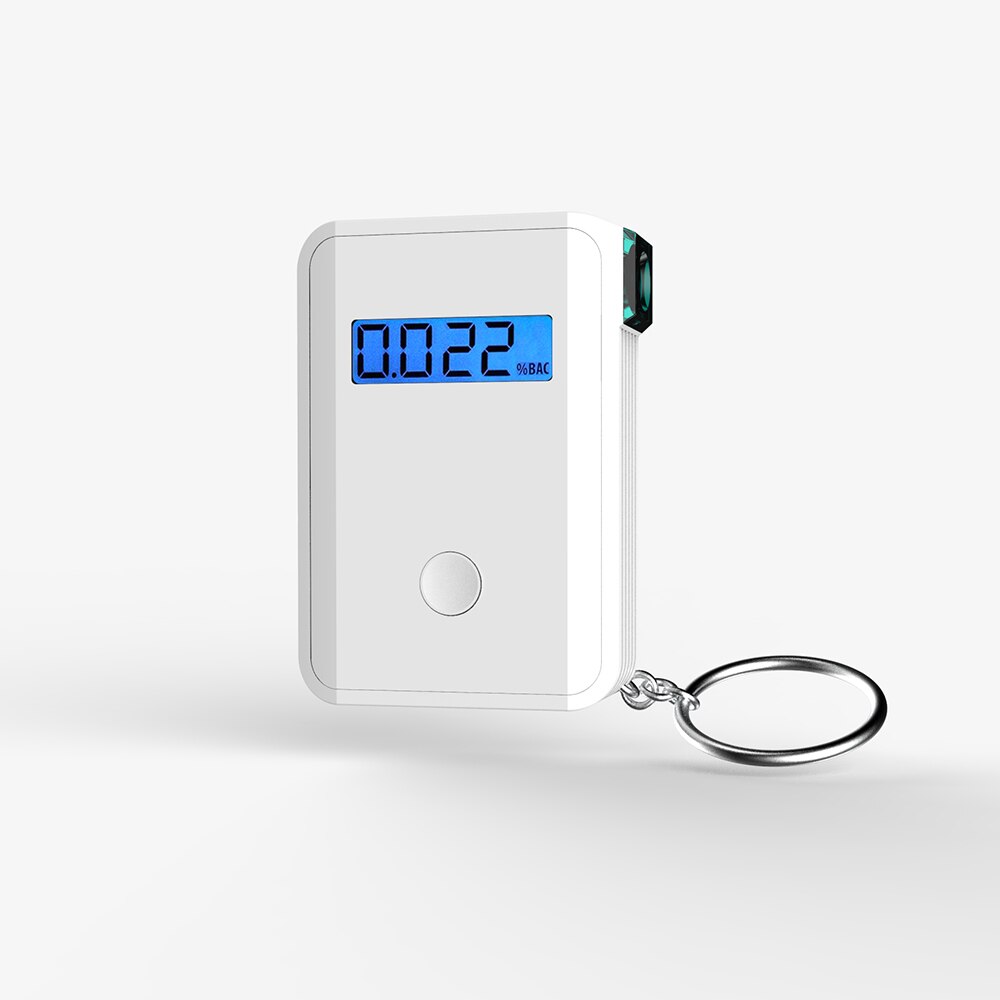 Are you here to learn about breathalyzers? If yes, then you have come to the right place. SZEEK is here to tell you about this life-saving gadget you must carry with you.
breathalyzer - A lifesaver

Quickly and easily test for the presence of alcohol and provide an estimate of blood alcohol content (BAC). Just press power, blow through one of the included mouthpieces, and get results in seconds. Advanced sensor technology provides accurate, reliable results.
How does a breathalyzer work?
Why you should invest in a alcohol tester?

Bluetooth alcohol testers are always worth investing in because these alcohol testers have great accuracy and less response time, are low cost, are compact, have less weight, and are easy to carry anywhere. If you want to drink and don't want to get caught by the police, then you should have this device at any cost and we guarantee you that it will be the best addition to your gadgets.
Benefits of a breathalyzer with Bluetooth

When it comes to listing the benefits of having a breathalyzer with the feature of Bluetooth, the thing that comes straight into our heads is its portability.

This breathalyzer makes it simpler and easier for you to check your BAC anytime and anywhere. Avoiding driving while intoxicated or making other risky decisions may be prevented by self-testing or performing an alcohol screening before operating a vehicle.

These breathalyzers operate with a single button. Alcohol breath testing is made simple and convenient by this function. Turn on the breathalyzer and wait for the sensors to warm up before using it. You only need to blow a powerful, forceful blow into its mouthpiece after allowing it to warm up.

A portable breathalyzer allows you to find out your blood alcohol content (BAC) instantaneously. Using portable gadgets, you may easily and continuously check your blood alcohol content. Furthermore, these breathalyzers process your results in about 10 to 15 seconds.

These breathalyzers are inexpensive, their price range somewhere between 50$ to 150$, plus it is a one-time investment.
FAQS about Bluetooth breathalyzer

Here are the most frequently asked questions about Bluetooth breathalyzers that might be popping inside your mind right now!
Do these breathalyzers also need to be calibrated?

Yes, it is important to re-calibrate the breathalyzer to ensure accuracy and precision, so like other devices, the Bluetooth ones also need calibration to work efficiently.
How long do I have to wait before testing BAL on these breathalyzers?

It depends on your immune system and metabolism, but we recommend you wait for a minimum of 15 minutes after drinking alcohol.
Which app should I install on my phone?

The app depends on the brand and model you have, always install the app that is made for your breathalyzer.
Do I need to change the mouthpiece after every test?

It is up to you if you are using a breathalyzer for yourself then you don't have to replace it, but if you want to use it for professional use than for health issues and hygiene, you should replace it.
How can I clean the mouthpiece?

You can clean the mouthpiece using soap.
Do I need to use my phone to use this breathalyzer?

No, you don't need to use the phone while recording a test; you just need to connect the phone with the device via Bluetooth and an app.
Where I can get the best breathalyzer for alcohol testing?

You can get the high-performance and top-quality breathalyzer from us at SZEEK, we have alcohol testers with fuel cell sensors, semiconductor some, and microchip sensors. Our EK921 is ideal for testing friends and relatives as well as yourself because it has an easy-to-read LCD screen, a long battery life, and 10 spare mouthpieces. You can bring it with you wherever you go to have peace of mind and protect your loved ones.
Features of our EK921
It has a MEMS sensor.
It is a very lightweight model; its weight is only 81grams.
It requires 15 seconds to warm up.
The battery takes 2 hours to charge completely.
The Testing record is 32 times.
Its size is 133mm91mm45mm.
Conclusion

This holiday season, don't drink and drive. Use a Bluetooth breathalyzer instead. The holiday season is a time for celebration. But it's also a time when drunk driving incidents increase. So don't take the risk this year. A Bluetooth BAL tester is hence the most convenient way to check your BAC levels. An easy way to get away with the problem of getting caught on high alcohol residuals. It is better to test and gain knowledge in the field of drug testing. In a world of dynamics and innovation, it is the most convenient device with all the qualities of being portable, reliable, and precise. We hope that SZEEK cleared all your ambiguities regarding this device, but if you want to know more about it you can contact us at any time on our website.
About SZEEK
SZEEK is a company that specializes in manufactur-ing high-precision breathalyzers. We are the top manufacturer of breathalyzers in China. More