Here is the best alcohol tester for drinks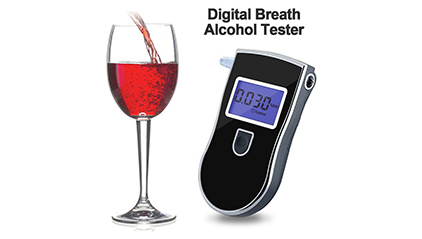 Alcohol testers are used nowadays in every restaurant, cafe, and bar to know the percentage of alcohol, not only this it is also used by many businesses like perfume manufacturers, police, cosmetic industries, bakeries, etc. Many of us do not like to have alcohol in our products, so to check for the accurate ratio of alcohol in our products SZEEK is here today to guide you about the best alcohol tester for drinks, so without prolonging the article, let's move toward the brief introduction of alcohol testers, their working, types, and our best alcohol testers.
If you own a brand of alcohol or you're not a regular drinker or don't prefer to drink too much, and you want to know the percentage or volume of alcohol while preparing the drink or before taking a sip, you can check it through an alcohol tester easily.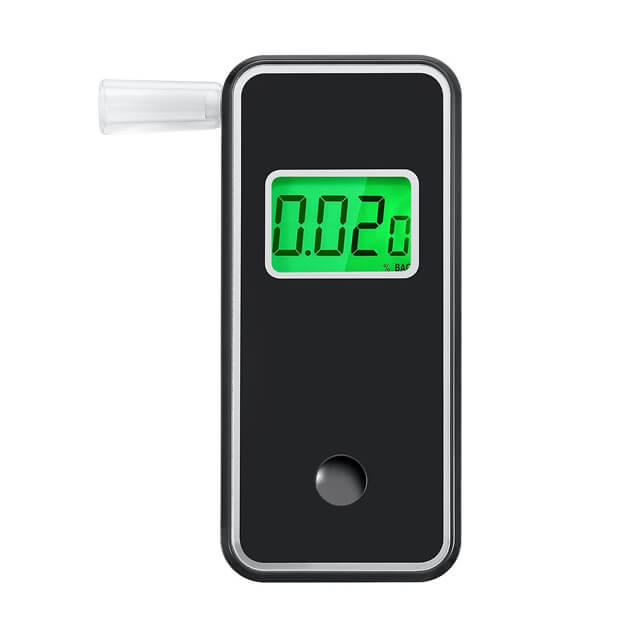 What is an alcohol tester?

An alcohol tester is a device that has a meter that is used to detect the precise probability of alcohol in drinks and products, just as a human being goes through an alcohol test to know the alcohol level in their blood; similarly, these testers measure the level, not in blood, but different liquids.

How do these testers work?

You might be thinking about the working mechanism of these testers, it working is very easy, every alcohol tester has a hydrometer with a scale, you just dip the device into the container and add the sample of drink you want to check, and the meter checks the volume of alcohol and shows its percentage on the display of the device.

Applications of alcohol testers

There are wide applications for these testers; they are not only used to test drinks or liquids; they are also used to test solids, metals, breath, and blood of a human body. Therefore, the scope of these testers lies in:

⦁ Medical Industry
⦁ Cosmetic industry
⦁ Vehicle industry
⦁ Security officers
⦁ Fashion industry
⦁ Food industry

Types of alcohol testers

There are three types of alcohol detectors:

⦁ Fuel cell sensor breathalyzer
⦁ Semiconductor sensor breathalyzer
⦁ MEMS sensor Breathalyzer
Now, the following are the details about the best manufacturer of alcohol testers.
Who manufactures the best alcohol tester for drinks?
SZEEK is one of the best manufacturers of alcohol testers and breath ketone meters with experience of more than 16+ years of providing our customers with the best products in China since, 2004. We have the largest production area of 6,000 square meters and more than 100 employees.

⦁ Certification

We are certified by FDA in 2017 and we are the only manufacturer that holds 50 relative certificates, from large organizations like CE, ROHS, FCC, etc.

⦁ Wide delivery

We not only deliver in China, but we also deliver in the USA, Canada, the UK, Japan, Australia, Russia, and more than 20 other states.

⦁ High delivery service

We have fast delivery services as our sales departments have experienced professionals that ensure all orders are delivered on time without breakage.

⦁ ODM/OEM services

For those who don't know about ODM service, it means that we pre-design products keeping in view the customer's needs and OEM service means that we customize products according to our customer's specifications. We can print your logo, and name on the product and can pack it according to your requirements.
Now, the following are the details about the best manufacturer of alcohol testers.
SZEEK alcohol tester series
We understand how dangerous alcohol is for the human body; therefore we have three types of alcohol testers that are accurate to check the alcohol volume in liquids, in human blood, and breath, etc.
Fuel cell sensor breathalyzer

We have an alcohol tester with a fuel cell detector that offers high precision and they are mostly used by police for roadside alcohol testing or in clinics and businesses. If you want a tester with a high level of accuracy for professional use, you should buy this one. We have six models of fuel cell sensor tester which include: ek912 Fuel Cell Sensor Professional Alcohol Tester Breathalyzer, Ek916 Fuel Cell Sensor Professional Breathalyzer Breath Alcohol Tester, Ek918 Manufacturer OEM ODM Portable Fuel Cell Sensor Alcohol Meter, Fuel Cell Sensor Alcohol Tester Meter Ek917, High Accurate Fuel Cell Sensor Alcohol Tester Ek910, And Private Mold Fuel Cell Breathalyzer Alcohol Tester.

Main features of this tester

• Precision
• Inexpensive
• Reliable
• Delicate

The performance of this tester is better than semiconductor detectors and fuel cell sensors, as it has fantastic speed and accuracy. It requires less power. It combines electronic, mechanical, and wireless components on a single microchip. Our MEMS alcohol testers include Personal Use MEMS Sensor Easy To Use Breath Alcohol Tester Ek913, Portable Mini LCD Alcohol Tester Breathalyzer Ek921, and Rechargeable Alcohol Tester Breathalyzer with CE Ek923, Wholesale Manufacturer OEM ODM MEMS Sensor Breathalyzer Alcohol Tester, and Wholesale Manufacturer OEM ODM Portable Mini Alcohol Meter Tester Breathalyzer Alcohol.

Main features

• Low-cost
• Accuracy
• Long battery life
• Low power consumption
• High consistency
⦁ Semiconductor alcohol tester

These testers are the best option for personal use, as they use semiconductors and thin-oxide material to electronically oxidize alcohol. They are popular for being the best testers for testing low volumes of alcohol for personal use. These include AD8000-A Wholesale Manufacturer OEM ODM Alcohol Tester, AT7100 High Accuracy Breath Alcohol Tester Breathalyzer Alcohol, AT7700 Newest Car Drivers Use Digital Alcohol Tester Breath Alcohol Tester Breathalyzer, and MEMS Sensor Alcohol Tester Digital Breathalyzer AT7000.

Our best inexpensive alcohol tester models are:

• EK912
• EK916
• EK 918
• EK 917

Click on, the link below to know about these models in detail.

In short, to make your alcohol testing easier and more reliable, buy an alcohol tester for drinks from SZEEK. We provide a free consultation 24/7 via chat, to know more about alcohol testers, you can contact us at SZEEK.
About SZEEK
SZEEK is a company that specializes in manufactur-ing high-precision breathalyzers. We are the top manufacturer of breathalyzers in China. More