This Alcohol Check Meter Will Knock Your Socks Off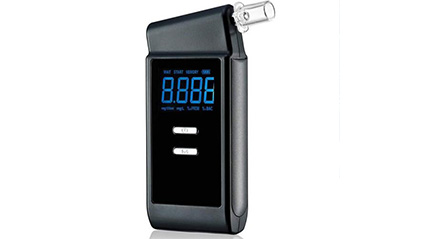 You don't have to be a scientist to know what too much alcohol does to your body. If you want to understand why you feel so bad after drinking, then this alcohol check meter is for you!
SZEEK is a certified company that manufactures alcohol testers of many types and has 60+ models of advanced alcohol checkers. Today we will tell you all you ought to know about these alcohol testers.
As you already know that consuming a lot of alcohol can lead to severe health issues diabetes, liver problems, memory loss, high blood pressure, lung failure, etc. Alcohol drinking also has an impact on the behaviors of humans which cause many accidents and violence. Therefore, having an alcohol checker meter is essential to monitor the alcohol level in our blood.
What is an alcohol check meter?

This alcohol check meter is an amazing device that measures the amount of alcohol in your blood. It's perfect for those who drink on the regular. This is an innovative way to keep track of your drinking habits. It measures your blood alcohol content (BAC) and tells you when you're over the legal limit. With this meter, you'll never have to worry about getting caught driving under the influence again. You can also use it to measure your BAC before going out on the town.
Uses of these meters

There is ample usage of these alcohol checkers; they are not only used to examine drinks or liquids; they are also used to test solids, metals, breath, and blood of a human body. They are used in medical, food, automotive, and also in law enforcement offices.
How to check results using these meters?

To check the result, you simply have to exhale your breath inside the nozzle of the mouthpiece and wait for a few seconds; the device automatically displays the result on the screen. These meters often show four indications after the test, they can display zero, warn, fail, or pass on the display screen.
SZEEK alcohol check meter

You've probably heard about alcohol meters before, but have you ever seen one that works? Well, we found one that does! We use top-quality sensors which let us supply the best products to our customers. We are the first manufacturer of breath ketone meters in China.
Following are our best alcohol tester meters: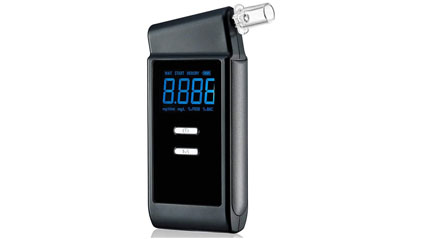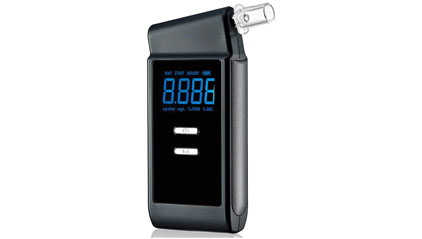 This is our best meter, which is made up of high-performance sensors that enable the device to work with high efficiency. You'll be amazed by its precision and reliability. It owns a high stabilizing energy to detect accurate levels.
Here are the features of this breathalyzer:
⦁ It uses a fuel cell sensor that makes it more precise.
⦁ Its size is 120mm55mm18mm.
⦁ The weight of this model is 125g.
⦁ It takes only 5 seconds to warm up.
⦁ The response time to display the result is also 5 seconds.
⦁ It has a built-in 1000 mAH Li-ion battery.
If you want to have a high level of accuracy and want to use it for a professional checkup, this fuel cell alcohol tester is made for you.
EK917
This requires less-frequent re-calibration than others; it is used to check for alcohol in the human body at the highest consistency.
The following are the features of this model:
⦁ The material of this model is ABS.
⦁ It has a fuel cell Sensor.
⦁ The sensor Warm-up Time is 5S.
⦁ Its Blowing Time is 5S.
⦁ Its Response Time is 5S.
⦁ You can test 800-1000 times.
⦁ The Charging Time for this device is 2 Hours.
⦁ It has a battery of 1000maH.
EK90 Breath Alcohol Tester

This meter uses MEMs technology to bring out the best result; it has a microchip which increases its accuracy and consistency more than a semi-conductor sensors meter. It consumes very less power that is 15ma.

Specs of this model:
⦁ It has a semiconductor sensor.
⦁ Its size is 135mm60mm25mm.
⦁ Its weight is 240 with the package.
⦁ It comes in dark gray.
⦁ Its warm-up time is 15 seconds.
⦁ It has a testing record of 32 times.
⦁ It comes with 10 mouthpieces.
⦁ It has a battery of 1000mah.

Why buying an alcohol check meter is worth it?
⦁ Alcohol meters provide results with high precision, high sensitivity, and strong anti-interference ability.

⦁ The core part of this instrument helps in adopting the tech electromechanical sensor which is responsible for providing precise results.

⦁ It includes low maintenance requirements and various networking options to get results in seconds.

⦁ These tests have been reliable and fast due to high precision and stability.

⦁ It benefits from wider temperatures and measuring range as well.

⦁ It is beneficial for measuring a small volume of a sample as well as preventing misreading and human errors.

⦁ It only requires a short measurement time, such as a few seconds or microseconds.

⦁ It owns a low running cost as compared to other technologies.

⦁ It is the best way to measure as well as easy to use and easy to clean daily.

⦁ It is portable.
To sum up this all, an alcohol tester is a device that everyone should have. We at SZEEK always feel delighted and honored to serve our buyers with the tester that matches their expectations. We offer the most pocket-friendly solution for alcohol breath testing to our customers. We have fast delivery services as our sales departments have experienced professionals that ensure all orders are delivered on time without breakage. The best part about buying from us is that we can customize the tester according to your needs; we can also customize the packaging, and you can even get your name printed on the alcohol tester.
About SZEEK
SZEEK is a company that specializes in manufactur-ing high-precision breathalyzers. We are the top manufacturer of breathalyzers in China. More