Reliable China Ketone Test Breath Ketone Meter Manufacturer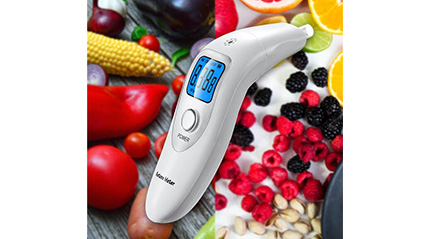 Why Do People Need A Breath Ketone Meter?
A ketone meter is a device used to measure the level of ketones in the blood. It is a very important tool for people who want to know how many ketones they have in their bodies.China Ketone Test Breath Ketone Meter Manufacturer.
Ketone is an organic compound that can be found in the human body. This compound can be produced by the liver when there is not enough glucose present in the body. Ketones can also be converted into energy by the muscles and brain cells.
Many people use a keto test because it can help them find out if they are using a healthy diet. When someone uses the wrong diet, it can lead to weight gain or weight loss. Compared with blood tests and urine tests, more people tend to choose the Breath Ketone Meter which is more convenient to use. There are many reasons why people need to buy a Breath Ketone Meter. Here are some of them:
Monitor The Ketone Levels:
If you are trying to lose weight or improve your health, then it is essential that you monitor your ketone levels regularly. The breath ketone meter helps you do this easily. You can use this device at home or in the office and get instant results within seconds.
Prevent Diseases:
Keeping track of your ketone levels will help you prevent diseases like diabetes, heart disease, and more. This device also helps diagnose these conditions early on so that they can be treated quickly before they turn fatal.
Keep Fit And Healthy:
If you are keeping a low-carb diet like Keto or Atkins diet, then you need to monitor your ketone levels regularly because they can help keep you healthy and fit by burning fat instead of carbs as a fuel source in your body.
The SZEEK Is Different From Other Breath Ketone Meters:
As a professional China Ketone Test Breath Ketone Meter manufacturer, SZEEK produces measuring instruments that are different from ordinary products on the market. Here are some different features of SZEEK's Breath Ketone Meter:
Shorter Warm-Up Time, Faster Response Time:
The measurement process of SZEEK only takes 3 seconds and can respond to changes in blood sugar levels quickly. This is much faster than other similar products on the market that require several seconds or even 3 minutes to warm up before they can begin to measure. It is worth mentioning that the warm-up time of SZEEK is only one-third of it: 60 seconds.
More Accurate Measurement:
SZEEK Mems Sensor Ketone Breath Meter uses Mems technology, which is more stable and accurate than other types of breath ketone meters. The Mems tech stands for microelectromechanical systems. It is an electronic device used to measure physical quantities by using electrical forces generated by changes in the physical properties of an electronic chip. The main advantage of Mems is their stability. Other types of breath ketone meters can be inaccurate due to external factors such as temperature changes or pressure changes in the airway. But with Mems technology, your ketones can be measured accurately under any circumstances.
Longer Service Life: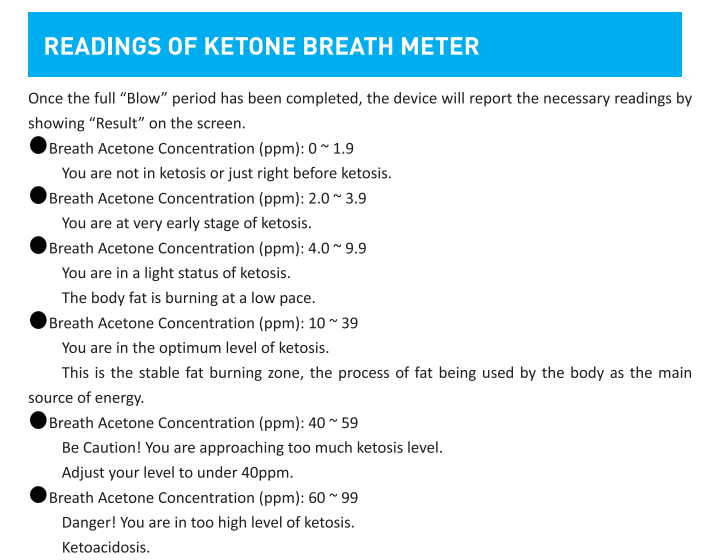 The Breath Ketone Meter mainly uses semiconductor sensors and Mems sensors to detect ketones in the exhaled air. The semiconductor sensor is made of high-quality silicon materials and has a service life of more than 1 year. The Mems sensor is made of high-quality materials and has a service life of more than 3 years. Compared with other types of breath ketone meters on the market, SZEEK has better performance in terms of durability and reliability.
How Does A Better Manufacturer Make High-Quality Breath Ketone Meter?
SZEEK is a China Ketone Test Breath Ketone Meter Manufacturer and one of the largest breathalyzer manufacturers in China. It has nearly 20 years of production experience and has been working hard towards the goal of making better products. So how does it work?
Recruit More Experienced Staff:
SZEEK has been actively recruiting high-quality talents to enhance its R&D capabilities. The company now has more than 100 employees, including 30 senior engineers and technicians. All of them are experienced in manufacturing electronic devices.
Upgrade Production Lines + Increase Productivity:
SZEEK has invested heavily in upgrading its production lines and improving productivity by adopting advanced automated production equipment, which helps it produce more accurate products with higher reliability. The company also owns a complete set of testing equipment for quality control during production, so that every product can be tested before packaging for shipment to customers. This ensures that each product meets rigorous standards before being shipped out. Currently, their output is 50,000 pieces/per month.
Insist On Strict Product Inspection:
SZEEK insists on strict product inspection, starting with selecting raw materials up to final testing. In order to ensure that each product has passed quality standards, they carry out comprehensive tests before shipment. After the shipment, SZEEK will also test again at the customer's location to ensure the quality of our products in real use. The whole inspection process strictly complies with the rules of pre-production, production process, and post-production inspection.
The Reliable Breath Ketone Meter From China SZEEK:
As a China Ketone Test Breath Ketone Meter Manufacturer, SZEEK is constantly bringing better products to countries around the world. The Breath Ketone Meter is one of them. It has been designed with an intelligent design and user-friendly interface. The design is simple and easy to use. All you need to do is put the mouthpiece in your mouth, breathe in and out several times, and wait for the results.
All in all, this product is very reliable because it provides accurate results within seconds after using it. This makes it one of the best ketone test meters on the market today. So you can try to trust SZEEK, it will help you understand your body better.
About SZEEK
SZEEK is a company that specializes in manufactur-ing high-precision breathalyzers. We are the top manufacturer of breathalyzers in China. More